Western Gates Faerie Realms Productions
Proudly Presents Its First Annual Phoenix Faerie Festival!
Easter Weekend, April 7 & 8, 2007 Phoenix, Arizona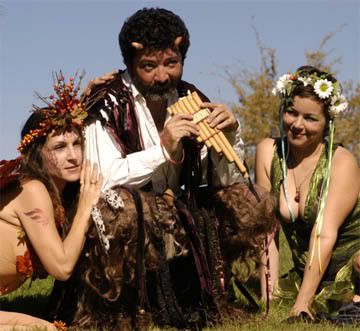 On April 7 & 8, 2007, the magical doors between worlds will be flung wide open and the mischievous spirits of nature will gambol in the desert sun, when the Phoenix Faerie Festival kicks off its inaugural event at beautiful Schnepf Farms. A weekend long festival celebrating the myth and fantasy of the faerie realms is sure to enchant the entire family, with shopping in the Greenbriar Village Market Bazaar, food, drink and two stages of music and merriment. Then, as daylight fades and the sovereignty of light gives way to the creatures of the night, witness a drumming and fire performance with the fey folk of the Unseelie Court of the Faerie Realms.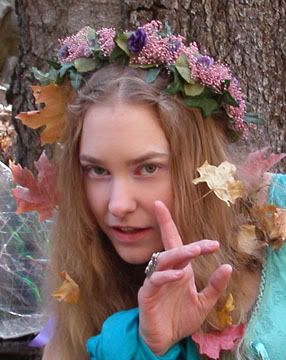 Participating in this debut weekend event will be fantasy artists Ragen Mendenhall, Victoria Mock and Raine Szramski. Musical and dance performances will include internationally renowned Celtic harpist Megha Morganfield, Samantha Tobey, world fusion by Traveler, Appalachian folk music by Traditional Blend, traditional Celtic folk songs by Oceans Apart, as well as The Harper and The Minstrel, along with Phoenix favorites Joe Bethancourt, Wyllow Ravenscroft, The Daughters Of The Desert, Aretia's Tribe, Syren Dance Co & Nawarii Drum Ensemble, and the Bedlam Bells Morris Dancers. Other exhilarating distractions will be included.
Visit www.westerngatesfaerierealms.com for the full line-up.

Schnepf Farms is located at 24810 S. Rittenhouse Road, in Queen Creek, Arizona. Gates open at 10 am and box office closes at 5pm. Discount Tickets are available in advance through the website, or at the gate for $18 for adults and $8 for Children 5-12 yrs old. Children under the age of 5 are free.
$1 of every ticket sold will be donated to the Desert Cry Wildlife Rehabilitation Center. Costumes are cheerfully encouraged, but not required.

x-posted